ABOUT TAYLOR REAL ESTATE GROUP
Taylor Real Estate Group is one of Manhattan's premiere residential boutique brokerage firms built upon a commitment to excellence and more than a decade of luxury residential real estate experience.
With a unique perspective on residential real estate from extensive experience in both resale and new construction markets, our team can help you find exactly what you want. We have worked among many of New York's most respected and influential developers, including Macklowe Properties, Chetrit Group, SDS Procida, and United American Land.
Our vast professional network of developers and sales agents makes us a powerful ally, whether you are looking to list your property or find a slice of Manhattan luxury. It's important to have a buyer's agent that has been through the process on multiple transactions in order to guide you. We will make your home buying and selling experience seamless.
ABOUT FOUNDER JENNIFER TAYLOR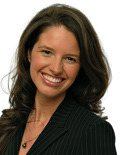 They didn't call her "Deal Maker Baker" for nothing. Even though her name has changed (Baker was her maiden name), Jennifer Taylor's knack for making successful real estate deals certainly has not. Jennifer is still not only an incredible negotiator; she is as tenacious, persistent, and hard working as ever, in the same field she has always loved.
Jennifer started her real estate career in the Midwest selling new construction for the nation's largest builder, winning several awards and achieving an outstanding record of sales. She transitioned into the high-profile world of retail leasing in New York and surrounding areas and later joined Corcoran Sunshine where she successfully handled on-site sales for the Soho Mews, Five Franklin Place, 300 East 79th Street, and The Dillon. She later then joined Macklowe Properties to sell 737 Park Avenue and 150 East 72nd Street.
Today, Jennifer is a proven expert in new developments and resale properties. She brings with her the highest level of respect and loyalty from her clients thanks to her market knowledge, unflinching dedication, and unparalleled follow-through. Just as appreciated is the fairness and honesty in her dealings and her ability to effectively create a win-win situation for all.
A native of Cleveland, Ohio, Jennifer earned her Bachelor of Business Administration from Kent State University and Masters of Business Administration from Case Western Reserve University. Currently residing on the Upper East Side, she is an alumni association member of both her alma maters, as well as well as a member of REBNY, the Luxury Marketing Council, and The Urban Land Institute. Jennifer enjoys giving back to the community through volunteer work for various causes as much as she does staying abreast of the goings on in the New York real estate market.